Have you ever hired a service from a company, and caught yourself thinking "What an awful service!"? Have you ever had a problem and couldn't find a product that could actually solve it?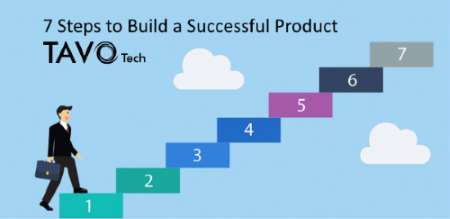 Most people do, but very few decide to take the responsibility to build their own solution and take it to the market. That was the case with Sue Ismiel, owner of Nad's The Hair Removal Experts, by trying to solve her daughter's hair problem, she couldn't find a product that would do it, so she created her own.
"I think the driving force for me back then was just to find a solution for my daughter. There was no other reason other than solve her problem. Then when I got so excited and everyone loved this formula, the thought of starting a business entered my head and, of course, there are business skills, financial back up and I had nothing. All I had was this idea and an enthusiasm that was like a giant ball of fire that just burned every obstacle in its path. That's how my business started."
"I was a woman on a mission. It was like the military mission. I just had to solve my daughter's unwanted hair problem and nothing was going to stand in my way. So I became this mad scientist with no scientific qualifications and I turned my kitchen into a laboratory and I used the men in my life as lab rats and the rest is history."
The story of Sue Ismiel is rather inspiring. However, you should clearly understand that if you have decided to build your own product, be ready for a tough journey. Creating a product is a challenging process that requires patience and stress-resistance. Even if you are sure you have a great idea, there will always be an ocean of doubts, hesitations, and hypothesis to check.
Nevertheless, who never tries, never wins. If you have an idea, you should definitely try to develop it.  Probably exactly your idea will bring a great value to people. New inventions are always in demand.
Moreover, not only the world will thank you for the new solution (if it works) but also you could increase your income and improve your own life significantly.
7 Steps to Creating Your Product
Step 1. Find the Problem
Whatever niche you choose, your target audience has complainers, people who are not happy with the options available in the market.
The first step is learning more about these people, who have already tried the available products or service on the market, and identified their drawbacks. What you have to do is to collect the negative feedback and use it to create the product that will stand out among others.
Where do you find the needed information? Thanks to the Internet and the all-mighty Google, that is not a problem anymore. Make some coffee, sit in your cozy armchair and open a number of forums, Facebook, Instagram or Youtube channels. The "complainers" have already described a problem and left a seed from which you can grow your idea.
Carefully scan all the available information about your competitors, gather the specific examples, learn people needs and preferences, and think how you can solve their problem, that your competitors have not managed to do.
Also, do not just read through thousands of reviews, but imagine yourself in the shoes of your potential buyer, think of what you would like to change, what solution can solve the existing problem in your point of view.
Step 2. Identify Your Target Audience
There are 2 ways you can go about this, both of them have their pros and cons. You can go "horizontal" (wide market) or "vertical" (niche market), in other words, you can try to solve a problem that affects a very specific type of people or companies, or you can try to solve a problem that affects a wider audience.
If you focus on the "wide market", you will most likely create a product that appeals to many demographics, and gradually develop and expand your product more and more. The disadvantage of this way is that you may face "big" competitors, the brand leaders that won't like sharing the market with you. The large market is like an ocean with sharks (Large companies), while niche markets have "smaller fish" (small-medium sized companies) that try to survive.
As for the young entrepreneurs, the safest bet is to narrow the market and focus on the one niche you are passionate about. You will have less competition and more chances to succeed. Otherwise, you will most likely need seed capital from investors to be able to compete.
Step 3. Identify the Benefits Of your Idea
After the long and tedious research, you will get a core idea that you would like to make a product with. However, do not be in a rush. First, ask yourself 1 simple question: "What are the benefits of my product idea?"
Remember, you are not just creating a product to sell, but you're creating a product that helps people or businesses: Does it Save time? Does it reduce stress?
You need to be able to highlight the strong side of your product in one sentence.
Here are a few examples:
iPod: "A 1000 song in your pocket" (benefit), it solves the problem of the limitation of the CD/cassette.
Unbounce: "Build Landing Pages Fast & Get More Conversions" (benefit). It solved the problem of speed for non-highly-technical business owners who wanted to create landing pages.
Step 4. Get Proper Consulting From Experts
The majority of new products introduced into the market fail within the first 5 years. In order to prevent the failure of your product, you need to be objective about it and cooperate with a dedicated team that can provide you with quality development consulting.
For instance, Tavo Tech is one of such teams that specializes in software development and consulting. Tavo Tech does not just develop a product, but help you validate your product idea, test it and analyze opportunities prior to making major investments.
If you have a product idea and would like to move to the next stage in this long and complicated journey, Tavo Tech will be a right choice.
Step 5. Test Your Product Idea
Testing is a crucial part that allows to understand whether your product has a chance on the market or you have to polish it.
The best way to test your idea is creating MVP, a small version of the product with the basic features. The MVP of your product is more than enough to understand whether you are moving into the right direction. Tavo Tech can help you with launching MVP as well taking into consideration your goals, expectations and the primarily conducted research.
As soon as you have launched MVP, be ready for the positive and negative results. The first users are ruthless judges that may announce an absolutely unexpected verdict. However, no matter what the feedback is, remember this is just one battle, not the end of the war.
Analyze and discuss the results with your team. You need to understand the reason why people don't want to try or buy your product, and why they still prefer the product of your competitor. Then, create a new version of your product with superior features and superior marketing.
Step 6. Don't Forget About Marketing
One of the main reasons why many MVP products don't succeed is not "low quality" or "missing features", but simply poor marketing.
In fact, you might have a really good product, much better than the one of your competitors, however, without a proper marketing strategy, people might not even notice your product, or they might notice it too late
Here are 6 marketing tips for you:
– You need to have a simple concept  describing the main benefits in a few words ("Book unique homes and experiences" Airbnb)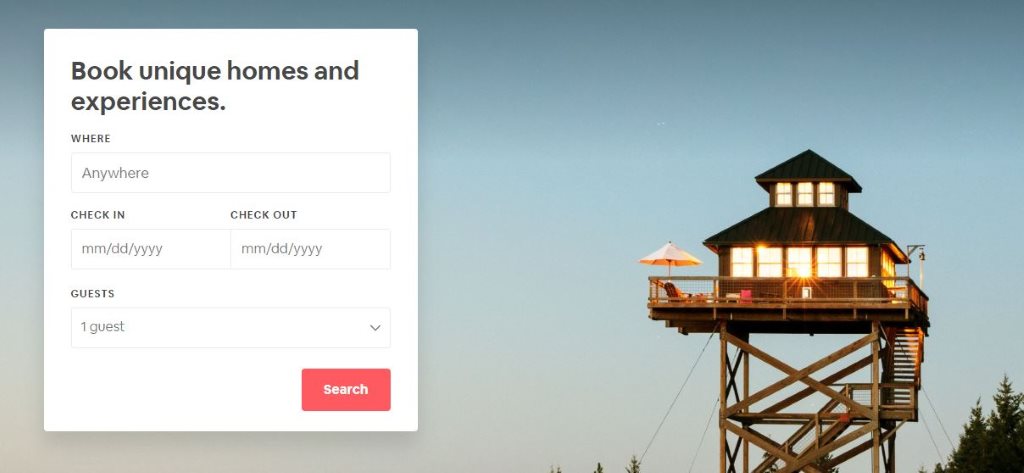 – Your website should contain a description of every single benefit of your product.
– Do not be shy to add as many as possible CTAs and show your creativity (for example, Visithumboldt)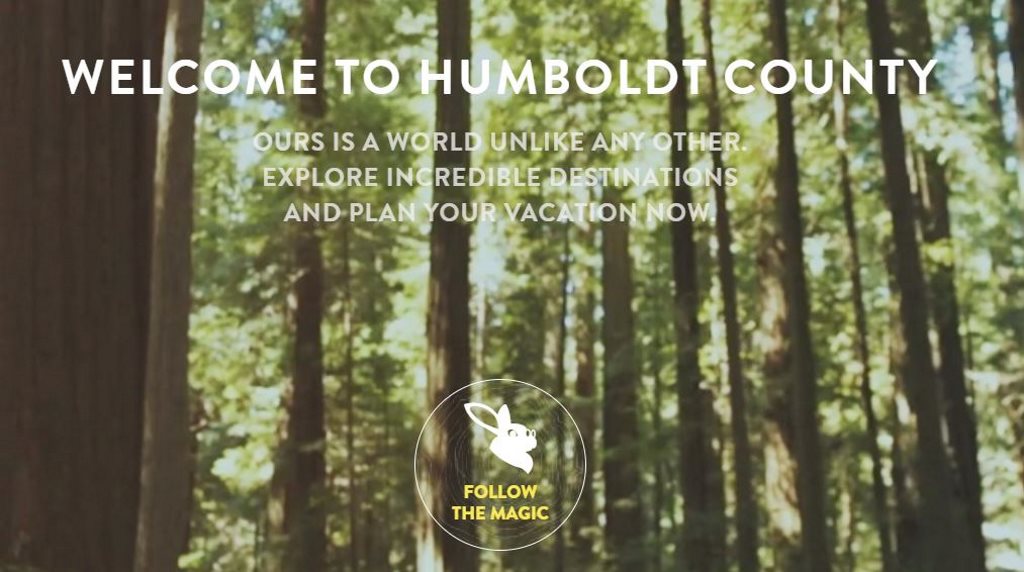 – One short explainer video can catch more attention of your target audience than any high-quality sales copy ( Spotify Promo U.S Launch )
– Testimonials also have a persuasive power that shows the upsides of your product and builds rapport (e.i. Hubspot Customer Testimonials)
– Double-check the pricing of your product. Super-high pricing and no opportunity of Free Trial will just ward off your clients.
If you follow our tips, the chances of your product to survive on the tough market will increase.
Step 7. Development Of Your Product
When you have done a research, created and tested MVP, spent countless hours improving your concept, there is nothing to do but to move to the final stage – development of the full-fledged product. Do not postpone it and just do it!
When the product is launched, you will finally get an answer on the question whether your product idea is good and whether your product is a beneficial or just an average startup that was bound to fail from the very first day.
If you want to reduce the risk and have your product to be developed by the enthusiastic and experienced developers, you are always welcome to contact Tavo Tech.
Tavo Tech is Your Dedicated Team Of Professional Developers.
No Bugs. No Errors. Just seamless Launch Of Your Product.